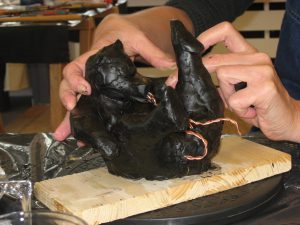 Technique workshops
These workshops are aimed at participants who would like to learn a specific technique.
Combined workshop
If you are interested in art history, we recommend our combined workshops. In the morning you attend a lecture on art appreciation and during the afternoon you set to work freshly inspired by what you have learnt.
Festive workshops
Special occasion? Something to celebrate? Bannink&Co will be delighted to organize a special workshop. The sky is the limit (almost)! Further information about the workshops can be found in the newsletter of this website.