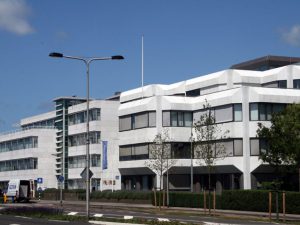 Address: Goohorstlaan 10b
(previously: Achmea/Zilverenkruis building)
2203 BC Noordwijk
Netherlands
How to get there:
From Voorhout: immediately after the traffic lights the white Achmea building appears on your right. Take first street right. This is the Goohorstlaan. The entrance to the grounds is in the turn of the road.
In the grounds there is a small folly on the left. Between the two bicycle sheds you will see a narrow path between the trees. This path leads to the entrance of the building and the studio. It takes a while to arrive especially when carrying lots of equipment!
During the day: parking outside the gate
At night: parking on the grounds (in any of the designated parking areas)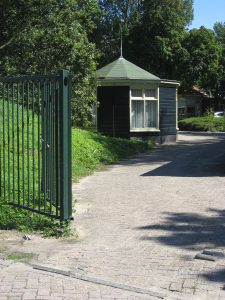 ---
Visual Arts Education
marijkebannink@telfort.nl
Tel: 0031713615502